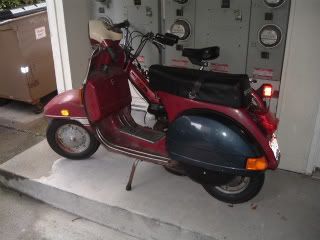 So work on Liz's P200 has nearly produced a running machine. I still struggle to route the fuel line properly, and the Vespa fuel starves quickly. Hopefully by this time tomorrow, Liz's wait for her running scooter will be over. It still needs work, but the essentials are all there. I'm still surprised at the luck her bike has had, and feel somewhat ashamed that I couldn't produce similar results with Ellen's P200. Replacing the missing and damaged body parts given Liz's P200 a 'quilted' look.
In other news, in the near future I hope acquire the remaining elements to put together a new furnace for my custom cylinder project. In the meantime I've done some peripheral work with the Puch newport. Here's the shift pucks, courtesy of Devin at
Motion Left
.
Also, awhile back I acquired a used 2-stroke tachometer, then made by Daytona. It's still being made under the different marque of Koso. I was going to use it on my Vespa ET3 Racer, until I noticed how well it dropped into the stock speedometer housing of the Newport, with only a little modification necessary.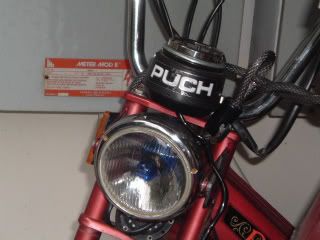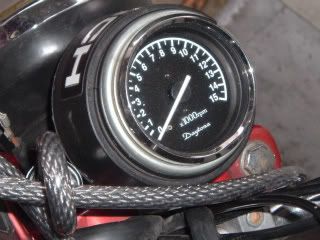 Finally, here's a video of me (losing) in a moped race a few years back in Dayton. Apparently I missed turn. Forsooth!